There are many shortcuts in iPhone you may know but there are 7 hidden hacks which you never knew. We have mentioned below how to enable fast charging hack and how you can take hands-free pictures and much more. Here are the 7 hack for iPhone:
1. Fast Charging Enable
Many of you don't know about this trick. Anyone can easily boost their charging speed. You just need to on Airplane mode.It will simply off all your background application and boost your charging speed.
2. Correct Siri
This feature very less users know, mostly users ignore siri when she pronounce something wrong like any name and address. So, using this trick you can easily correct Siri. You just need to reply Siri with- "That's not how you pronounce," and Siri will ask you for correct pronunciation. After this she will repeat it and makes sure she got it right.
3. Is your iPhone know about something you? Yes
Yes it's bit creepy but true. Your iPhone knows something about you. If you don't trust me check it yourself, go to the Settings > Privacy > Location Services > System Services > Frequent Locations. Here you will see the places you have been, and even you can also check how much time you spent those places.
If you don't like this feature you can off it, simply tap on clear history and then swipe left on the Frequent Locations tab.
4. How to take hands-free pictures
This one is my personal favorite feature. For capturing hands-free pictures, just need to connect pair of compatible headphones to iPhone, after this yo need to open camera app and just press the volume button. Here is your moment got captured.
5. Shake iPhone and get your text erase/redo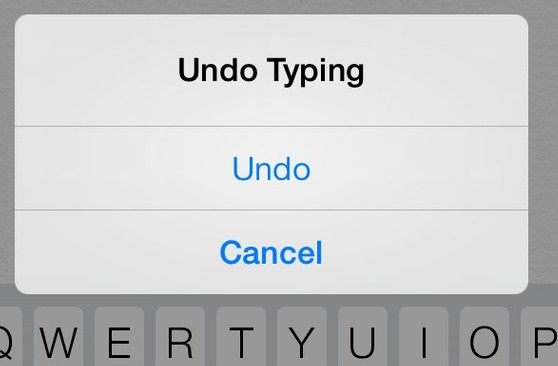 Sometimes it happens after typing a long message we just change our mood before hitting on send. Now for erasing a big text we need more time? No, you can simply shake your device and pop-up will appear on your screen ,saying undo typing. You can also get it back if your mood again change by tapping on redo.
6. One touch and make Call
Yes you don't need to type again and again numbers or search contact for calling. You can simply tap on green button and make a call to last dial number.
7. Need more storage? Here is trick
Storage is a big problem for any iPhone user. To make storage you have to press the power button and wait until it comes with "slide to power off" and then hold down the "home button". By doing this your device will clean your phone ram and reduce the amount of space from apps.